News
Why Get Your Portraits Edited By a Professional Service Provider?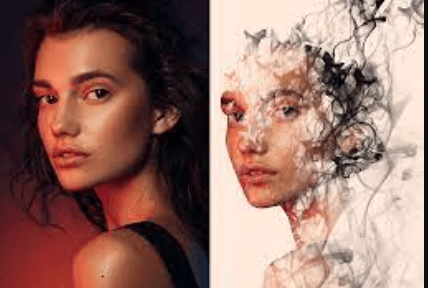 A photo is an instrument that can deliver an impactful message to the audience. Writing to convey a message may take several hours, but a single photograph clicked within a few seconds can better convey the message. On the same lines, clicking a portrait-quality photo to describe a product can work wonders for businesses to amplify a product and promote it.
Clicking a portrait for amateurs or businesses who may not be aware of the intricacies necessary to make a portrait top class can be a tough task. As such, sometimes, a portrait clicked by them may not be the desired quality. In such cases, you can use portrait solutions by a professional service provider to touch up or edit the image and achieve the desired effect. The main idea behind portrait photo editing is to perfectly present the big picture rather than just an image to tell a story. Also, another purpose of portrait photo editing is to transform the image in such a manner that even if someone is not naturally 'photogenic' or presentable, portrait editing makes them look worthy of a portrait.
Why Choose Photo Editing Services?
People who choose professional photo editing services like sharpening, touch-ups, and enhancing include wedding photographers, event photographers, professional photographers, print magazines, e-commerce websites, and more. Here are some reasons to choose a photo editing services provider.
1. High-Quality Editing
High-quality editing done using advanced tools provides the best output. Also, applying multi-level quality checks ensure that every image is edited, enhanced, and delivered as per end-user requirement. It not only helps convey a brand's message to the target audience in the best possible way but also gains website traffic, image shares, and search engine rankings.
2. Quick Turnaround Time
In the competitive market, people may not have time to do necessary touch-ups or sharpen a portrait.
3. Customised Editing
One of the most important reasons anyone approaches a photo editing services provider is customized editing. Custom editing helps meet the requirements of people when they require something special to be done with the portrait, like applying a specific filter or additional glow. The specialized service provider first understands the requirement and then uses specialized tools and human resources with relevant expertise to custom edit a portrait.
4. Cost-Effective
Quality professional photo editing services can be availed cost-effectively. An amateur photographer or business, be it print magazines or e-commerce websites, use tools that are suitable for their core area of work but not photo editing. So, if they need to edit a photo; they will have to use either a free tool where there is no guarantee of top-class photo editing or have to shell out huge money to buy a tool that allows perfect portrait editing but then also there is no guarantee they can do perfect editing on their own. Instead, availing of professional photo editing services is a better idea; whoever has the necessary skills and tools at hand to do such work cost-effectively for clients.
5. Multiple Format Support
Sometimes one of the biggest requirements for photo editing services is to have a portrait available in a different image file format, be it JPG, Web Optimised JPG, PNG, PSD, and TIFF, as per the requirement. Clients may not have the requisite expertise to prepare portraits in different file formats. Professional service providers have the required skill to edit an image in all types of formats as required by clients.
Benefits of Photo Editing Services
Professional photo editing can have multiple benefits for clients who opt for such services, such as::-
a. Send the right message – a perfect image can create a lasting impression on viewers' minds, so a business is always on the lookout for that perfect image. Top-quality photo editing services can help businesses develop a portrait to convey the right kind of message to customers for their brand. It is especially helpful for e-commerce businesses.
b. Efficient digital marketing – nowadays, most businesses run a digital marketing campaign on social media, where they can get more impressions and develop a better brand positioning. In order to boost that campaign, businesses strive toward using an eye-catching image that perfectly conveys their message. Professional photo editing services can help businesses develop the best social media campaign to grab the maximum eyeballs.
c. Recycle images multiple times- sometimes businesses need to use a single image in variation as part of their digital marketing campaign. It is not feasible to take multiple photos of a product without any variation on different social media channels. Taking the help of professional photo editing services providers can help businesses to enhance the same photo and use it many times on various digital media platforms. This helps streamline their digital media campaigns.
d. Image optimization in search engines – getting a better rank in Image search is increasingly becoming part of a business's digital marketing campaign. Professional photo editing services providers can help businesses optimise images to get a better ranking than others in image search. Optimised images enable faster page load resulting in online users getting to know more about a business just by image search in a search engine. A faster payload gives websites a better chance of higher ranking in the search engines.
Conclusion
The main idea behind portrait editing is to present a big picture rather than use an image to tell a story. It helps transform an image in such a manner that it can deliver an impactful message to the targeted audience. Professional photo editing services providers have relevant skills and human resources to sharpen, touch up, enhance, and filter a photograph as per clients' needs in such a manner that it leaves an indelible mark on their viewers' minds.