Construction
Roofing Companies In Utah: What Master Roofing Company Provide And Why Are They Best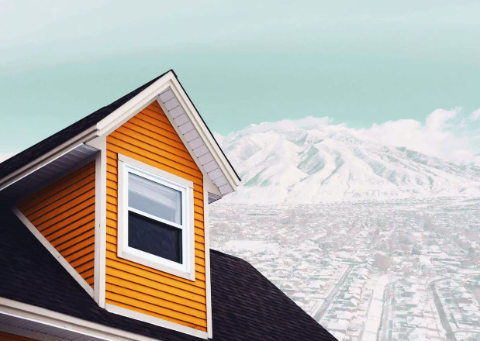 Do you need roofing services in Utah but need to know where to turn? Look no further than Master Roofing Company! This reputable company offers a wide range of top-quality roofing services that can meet all your needs. From new roof installations to skylight repairs, they've got you covered. But what sets them apart from other roofing companies in Utah? In this blog post, we'll explore why Master Roofing is considered the best and what they provide for its customers.
What services do master roofing provide?
Here are the services that master roofing provides you in Utah:
Roof Maxx Shingle Restoration
Roof Maxx shingle restoration is a unique service provided by Master Roofing Company that can save you money in the long run. It's common for roofs to experience wear and tear over time, resulting in cracking, curling, and loss of granules on the shingles. However, Roof Maxx offers an alternative solution instead of replacing your entire roof.
The process involves applying a treatment to your existing shingles that extend their lifespan by up to 15 years. This is achieved using an all-natural product made from plant-based oils that restores your shingles' flexibility and waterproofing qualities.
Lower Slope Re-roof with Custom Black Membrane
One of their specialties is lower slope re-roof with custom black membrane. This service is designed for homeowners with a low-sloping section of roofs that needs replacing.
The process begins with an inspection by one of Master Roofing's experienced technicians to determine if this service is appropriate for the homeowner's needs. If so, they will recommend the installation of a custom black membrane specifically designed for low-sloping roofs.
This roofing material has many benefits, including its durability and resistance to weather damage. It also has excellent waterproofing properties, making it ideal for use on roofs prone to leaks or water damage.
At Master Roofing, they take great care in ensuring that every step of the installation process is completed correctly and efficiently. They understand how important it is for their customer's homes to be protected from the elements and strive to provide exceptional workmanship on every project they undertake.
New roofs
When protecting your home, there's no better investment than a new roof. A sturdy and reliable roof is essential for keeping your family safe from the elements and ensuring your home remains structurally sound.
Reroofing
Reroofing is the process of installing a new roof over an existing one. This can be an excellent solution for homeowners who want to update their roofs without going through the hassle and expense of a complete tear-off.
One of the benefits of reroofing is that it can save time and money compared to a full replacement. Rather than removing the old shingles, they are left in place as a base layer for the new roofing material. This means less labor and disposal costs.
Skylights
Skylights are a great addition to any home, providing natural light and ventilation. Not only do skylights provide abundant natural light, but they can also help reduce energy costs by allowing more sunlight into the home, reducing the need for artificial lighting during the day. Additionally, with proper ventilation options, skylights can improve indoor air quality by allowing stale air to escape and fresh air to flow.
Why is master roofing the best?
Their expertise and experience make them stand out from other competitors. They provide a wide range of services. What makes Master Roofing unique is that they offer state-of-the-art solutions for all your roofing needs. Their roofing solutions offer durability and protection to your home while enhancing its curb appeal. Read more about Blue World City Islamabad.
Conclusion
We hope you know which roofing company you need to hire in Utah. If you are looking for a reliable roofing company in Utah that provides top-notch services at affordable prices, look no further than Master Roofing!