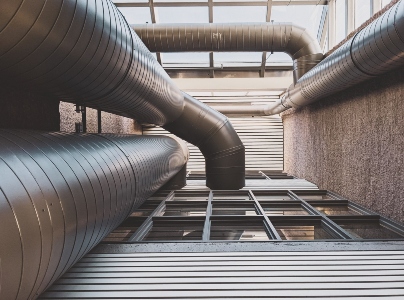 When it comes to the heating and cooling of a house, it is important to make sure that it is running efficiently and that there are no issues with the air ducts or the control devices. There are many different types of HVAC systems that are available for your house, and you will need to do some research to find one that is right for your home.
You will want to get one that has a high efficiency rating and that is able to handle the temperature fluctuations of your home. It is also important to have a maintenance schedule to keep your HVAC system in great shape.
Heating
Heating and HVAC is a field that requires ongoing education and learning to keep up with the latest advances in technology. It is also important for the community's health.
HVAC stands for heating, ventilation, and air conditioning, and it is the key component of residential structures and medium-large industrial buildings. The system combines design, installation, and control systems to control humidity and temperature.
A properly functioning system will produce a comfortable indoor climate and provide good air flow to each room. An improperly maintained system can create fires and explosions.
There are several certifications available for those who wish to specialize in heating and HVAC. This certification can prove that you have the skills necessary to install, repair, and maintain the systems. You may be required to pass an EPA-approved exam.
Besides demonstrating your proficiency in the installation, repair, and maintenance of HVAC units, a certification can prove that you understand the safety requirements of the industry. For example, you should know how to safely use a furnace, as well as how to analyze and monitor the humidity levels and air quality of a building.
Having an HVAC certification can also help you to increase your earning potential. Some programs are designed to prepare students for the EPA Section 608 certification exam, but others go beyond that and provide a variety of certifications.
One type of certification is the NATE exam. NATE offers specialties in air conditioning, hydronics, and gas heating.
Many HVAC certifications require you to complete a training program before taking the exam. The tests are usually administered by an EPA-approved organization.
Ventilation
The Heating, Ventilation, and Air Conditioning (HVAC) system is an important part of many residential, commercial, and industrial buildings. In addition to regulating the temperature of the air inside a space, it also provides acceptable indoor air quality and moisture control.
The system uses duct work to distribute air and treat it. Ductwork is a network of tunnels that guide and distribute air. It includes a system for exhaust air, return air, and treated air.
The evaporator coil in the HVAC system is where liquid refrigerant converts heat to vapor. This vapor is then passed through the evaporator nozzle. When it passes through the evaporator nozzle, it reduces the humidity of the room. You can find out more by clicking the link.
Mechanical ventilation is a type of ventilation that is used to supply fresh air to a room. It can also be used to control odors, humidity, and other contaminants.
Most HVAC systems start with similar basic elements, but they vary in size, materials, and design. They have the capability to use various types of mechanical ventilation, and the best type is determined by climate and usage.
While there are several factors to consider when choosing the right HVAC system, ventilation is probably the most critical. Not only does proper ventilation ensure a healthy and comfortable environment for occupants, it also allows for temperature control, and removes toxins, bacteria, and contaminants.
Air ducts
Air ducts are an important part of your home's HVAC system. They recycle the unclean air you breathe inside your home, removing unwanted odors and providing cool, fresh air. The proper maintenance of your ducts is key to keeping your home comfortable and healthy. You can click the link: https://www.epa.gov/should-you-have-air-ducts-your-home-cleaned for more information about duct maintenance.
Whether you're cleaning your own ducts or hiring a professional, you'll need to use the right tools to make sure you're achieving maximum results. These include a vacuum with a strong suction attachment, a sturdy dust mask, and a few tools designed to loosen deep duct debris.
A HEPA-filtered vacuum system is a good choice for cleaning your ducts. It will clean the blower and evaporator coils in your furnace, as well as vent covers and the ductwork itself. You can also buy wet/dry vacuum bags to remove dust from outlets.
Another useful tool is a duct wrap. Fiberglass wool is a popular choice for duct wrap because it can provide thermal insulation and acoustic properties. Duct wraps are usually installed around the outer wall of the duct.
Some ducts are made of metals such as stainless steel, copper, or aluminum. Metal ducts require thermal insulation. Other materials used include foam boards or plastic.
HVAC inspections and maintenance
A regular HVAC inspection can help to improve the efficiency of your system and extend its life. It can also identify areas that need to be upgraded. Performing preventive maintenance can also keep your home warm during winter and cool during the summer.
Before buying a new home, it is important to schedule an HVAC inspection. A specialized inspector can inspect your system and determine any necessary upgrades.
During the inspection, a professional HVAC technician will inspect all parts of your heating and air conditioning system. The technician, like the ones found at Total HVAC Service Apple Valley, will also run a number of tests to make sure that all components are working properly. He or she will check for any damaged or broken components, airflow restrictions, and carbon monoxide leaks.
If the technician finds that your system needs repairs, he or she will recommend the most appropriate solutions. This will help to avoid unnecessary expenses. When you have a system that is working well, you will enjoy comfortable temperatures and lower energy costs.